Individual logistics solutions? That's our speciality!
Koch International – Your partner for customized logistics solutions
At Koch International, we take pride in offering our customers top-notch logistics services tailored to their specific needs. With several decades of experience in the logistics industry, we are a dependable partner for businesses of all sizes and industries.
More than the sum of individual services.
As a full-service provider for the transportation and storage of goods and commodities, we offer you versatile logistics solutions tailored to your industry. From container transport and reliable transportation of general cargo, as well as partial and full truckloads (FTL logistics and LTL logistics), to warehousing logistics and comprehensive supply chain management. We also provide services in sea freight, air freight, temperature-controlled transportation, and project logistics. Wherever you are. Wherever your goals lie. We call it: Global logistics.
Logistics Projects at Koch International.
At Koch International, these services seamlessly integrate from planning, implementation, support, to realization, including subsequent monitoring. We develop customized, flexible, and reliable solutions for your in-house and inbound logistics, transportation, and industry-specific logistics.
We operate along the supply chain to achieve efficient value creation. Quality, commitment, and decades of experience form the foundation for your tailored solution. Our internal continuous improvements contribute to ensuring your satisfaction and associated quality and cost objectives.
Services you can expect from us:
Individual, tailor-made solutions
Comprehensive logistics services
Project planning, including implementation from concept to successful execution
Outsourcing partner for order processing
Central coordination through a dedicated point of contact
Value-added services
Handling of year-round and seasonal products
Detailed analysis, including SWOT, and development of suitable solution proposals
High-quality standards, commitment, and decades of experience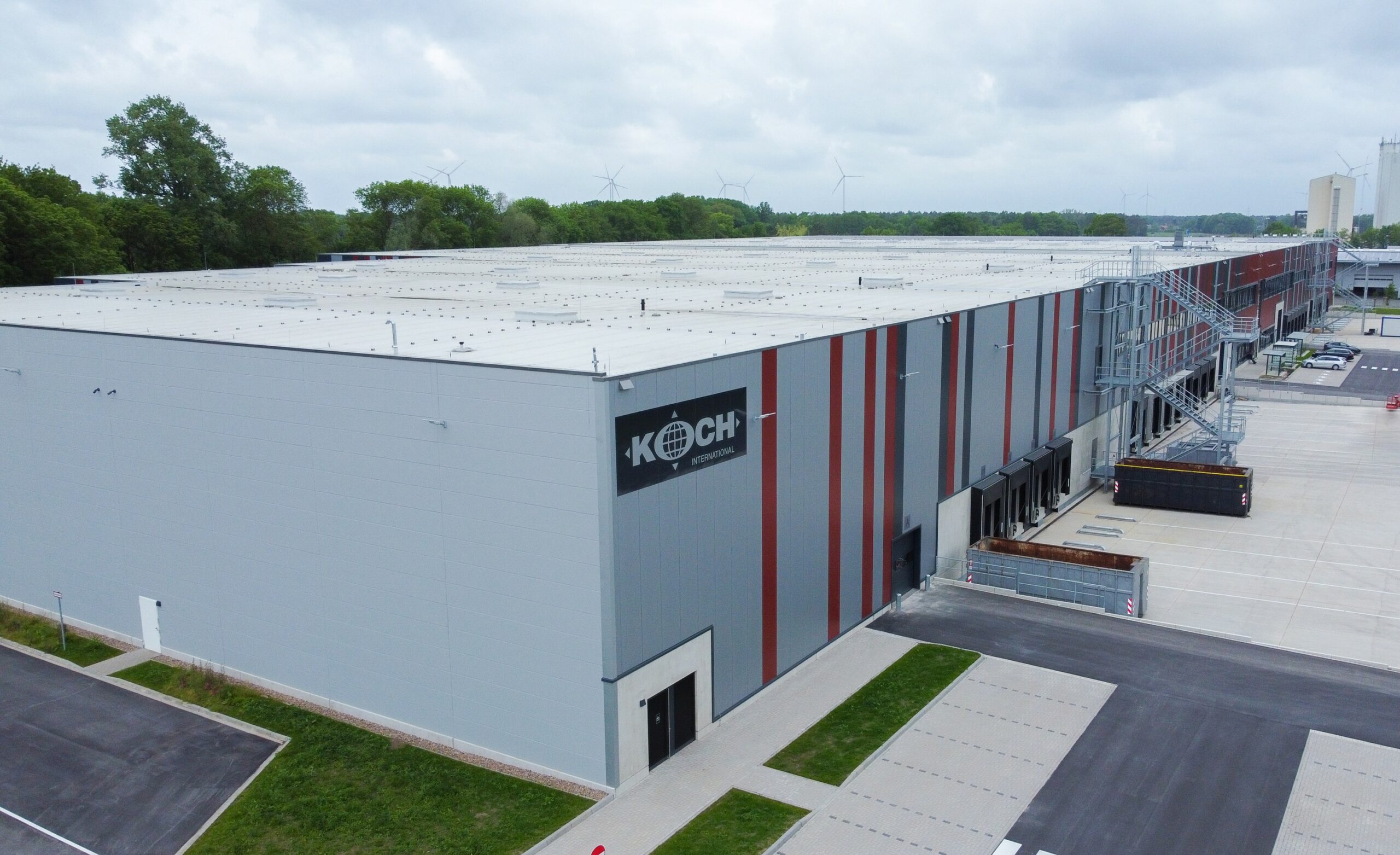 BRAMSCHE/ ENGTER
Automated. Advanced. Secure.

– Over 36,000 pallet spaces
– Automated warehouse
– Young and dynamic team
– Proximity to our customers
WAREHOUSE "Am Tie"
Innovative. Secure. Efficient.

– Warehouse for the pharmaceutical industry
– Over 40,000 pallet spaces
– Nationwide network for temperature-controlled LTL shipments
Insights into the world of our contract logistics
State-of-the-art warehouse technology
In our modern warehouse facility in Engter, we offer over 36,000 pallet spaces for the secure and efficient storage of your goods. Our experienced warehouse logistics team takes care of smooth warehousing, picking, and shipping of your products to ensure they reach your customers on time and in perfect condition. Our team collaborates closely with you to understand your requirements and develop innovative solutions. We employ cutting-edge technologies such as semi-autonomous and fully autonomous material handling equipment with artificial intelligence to ensure efficient workflows and seamless integration into your supply chain.
State-of-the-art security techniques.
In the context of Logistics 4.0, we employ state-of-the-art technology to ensure the highest level of safety and efficiency. Our information management systems are an integral part of our logistics processes.
Our commitment to safety and advanced logistics is reflected in every phase of our service offering.
Sustainable Logistics Project
We are aware of our responsibility to the environment and placed special emphasis on sustainability when constructing our warehouse facility. With high-efficiency energy-saving technology, electric vehicle charging points, and a photovoltaic system, we harness renewable energy sources and reduce our ecological footprint.
Discover the future of logistics with Koch International. We are your dependable partner for an efficient and sustainable supply chain. Contact us today and let's work together to optimize your logistics processes.
Optimal Transport Connectivity
The new location provides Koch International with excellent regional and interregional transport connectivity. It is only three kilometers away from the A1 motorway and in close proximity to the Mittelland Canal and the Bramsche port. These optimal transport links contribute to ensuring mobility and efficiency in logistics. At the same time, the geographical proximity to the main site in Osnabrück and the existing warehouses offers the opportunity to maximize synergies.
This ideal combination of transportation, mobility, and industry enables us to deliver the right quantities to the right place at the right time in the right condition. We can flexibly respond to our customers' needs and provide high-quality logistical solutions that meet the highest standards.
Your benefits:
Comprehensive logistics solutions from A to Z

Central coordination with a personal service contact

Detailed analysis and development of solution proposals
Contract Logistics with Koch International:
Know-how and Concepts for Successful Business.
We measure warehouse space not only in square meters but in opportunities per customer.
With over 30 years of experience, we are your competent logistics service provider specializing in 'Contract Logistics.' Our specially trained professionals handle a variety of services – either in one of our warehouses or at your location. Adhering to relevant quality standards with the appropriate certifications is a given for us. Our experts ensure that your goods reach their destination on time and in optimal quality.
Industry Know-How
To offer you the right contract logistics solution, our teams have industry-specific knowledge for various customer sectors, including chemistry, consumer goods, food, e-commerce, machinery and equipment manufacturing, and pharmaceuticals.
We are your partner in all major industries.
Cost Efficiency
Turn your fixed costs into variable ones and increase your efficiency with minimal investments. For example, we handle seasonal fluctuations through intelligent planning and manage your company's logistics according to your service and cost preferences.
Rely on our experience, our intelligent contract logistics, and fulfillment processes.
Additional Services
In our contract logistics, we offer more than just logistics processes such as storage, handling, or transportation. Around warehousing logistics, we provide Value Added Services that accompany our customers at every step along the entire value chain – from procurement to marketing processes.
Our services include:
Storage, including shelf-life management, batch tracking, and serial number management
Sampling
Pick and pack services
Packaging
Shipping, including returns logistics
Customized add-on services
Additionally, we offer supplementary services such as hazardous materials consultation, shipment tracking, or packaging advisory.
By outsourcing your contract logistics to us, you gain the highest flexibility and discover synergies for your business through holistic logistics solutions. We create a customized service package that fits your industry and requirements perfectly.
Focus entirely on the development, production, and distribution of your products – we take care of everything else. Reliable, cost-effective, and solution-oriented.
You can find all the necessary information in our online shop. Contact us today for a consultation.
Can we assist you?
We look forward to receiving your inquiry.
Patrick Leue
Leiter Kontraktlogistik
What can and cannot be stored?

Unrefrigerated packaged foodstuffs, pyrotechnics, raw materials, finished products, non-flammable dangerous goods and goods with water hazard classifications can be stored. Goods with a storage requirement below 15°C cannot be stored.

In what temperature ranges is storage possible?

Storage in an ambient range of between 15 and 25°C is possible.

What storage options are available?

Block, high-bay and drive-in rack or shelf storage for small parts. We provide the areas that you need.

What hazardous substances can be stored?

Water hazard classes 1 to 3 and goods in storage classes 2.b, 6.1 A-D, 8 A+B, 10 to 13 below the quantity threshold defined in the fourth Federal Emission Control Act (4.BimSchV) can be stored.

Can goods only intended for seasonal trade also be stored?

Yes, we can also store goods for seasonal trade. No matter whether spring, summer, autumn or winter.

Where are the Koch International warehouse sites?

Koch International has several warehouse sites in and around Osnabrück. Our new logistics warehouse in Bramsche has just been completed.

What storage certifications does the company hold?

The s.a.f.e.PLUS certification, DIN EN ISO 9001, HACCP concept and GDP certificate.

What value added services (VAS) are offered?

We offer expiration date, batch and serial number management, order picking, packaging and dispatch.

VAS: Returns management, temperature and humidity monitoring with temperature and humidity loggers, customer-specific printing (label, delivery note printing) as well as tailored add-on services for your needs. Connection to various ERP systems through our in-house IT department, burglar alarm system, fire alarm centre and permanent video surveillance in some areas.
Other topics that might interest you :