EASY. DIGITAL. INSTANT. – Koch International helps you calculate the transport costs anywhere in Germany and Europe.
Our price calculator lets you easily calculate your individual quote in just a few clicks. You immediately receive the lorry shipping costs under current conditions and have the option of ordering your shipment directly. Whether forwarding prices for national or international shipping as general cargo, partial load (LTL logistics) or a full load (FTL logistics), we help you conveniently find the cheapest freight price – fast, easy and all on a single platform.
You can naturally add our premium services and additional services, such as transport insurance, directly online.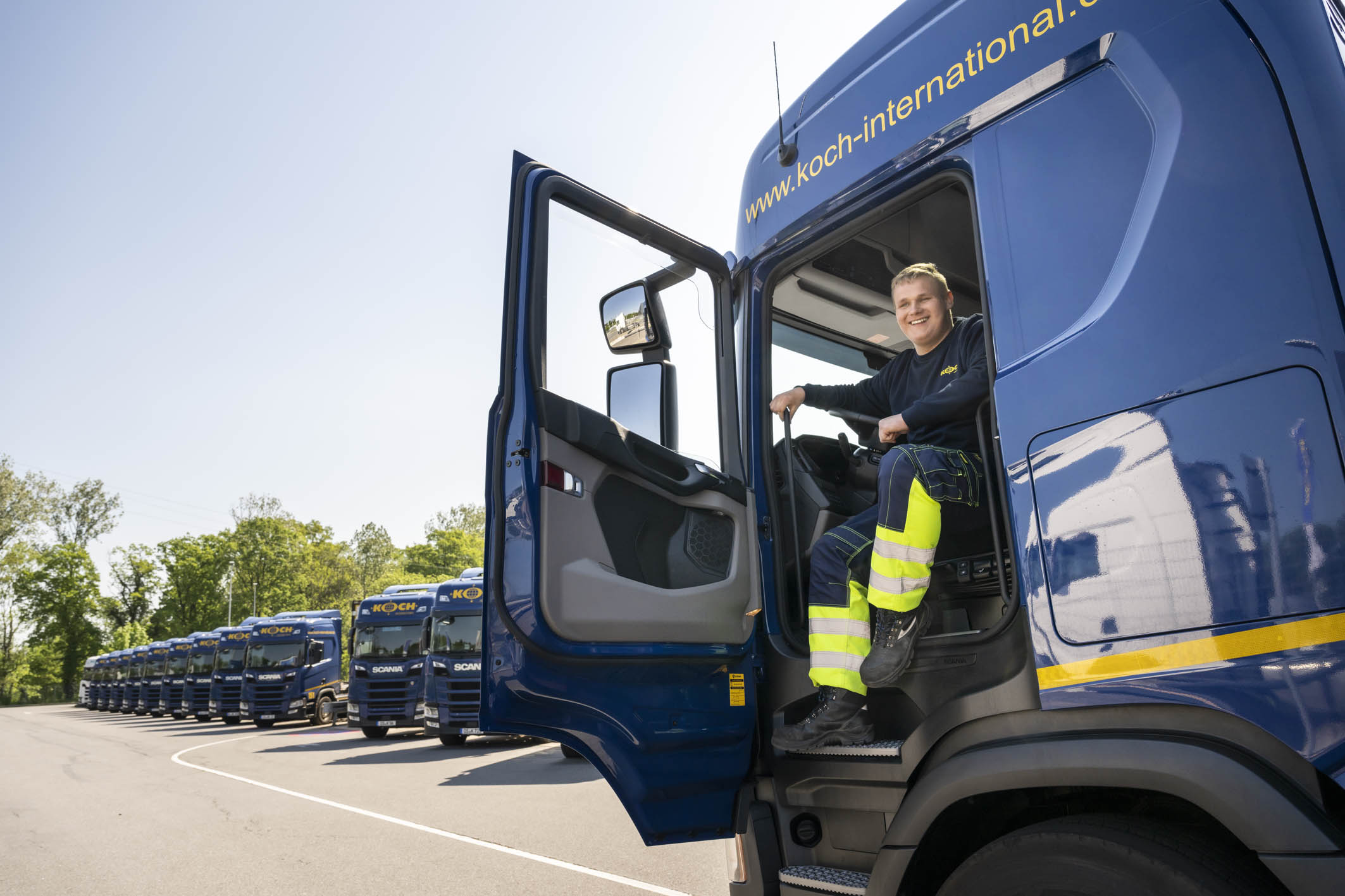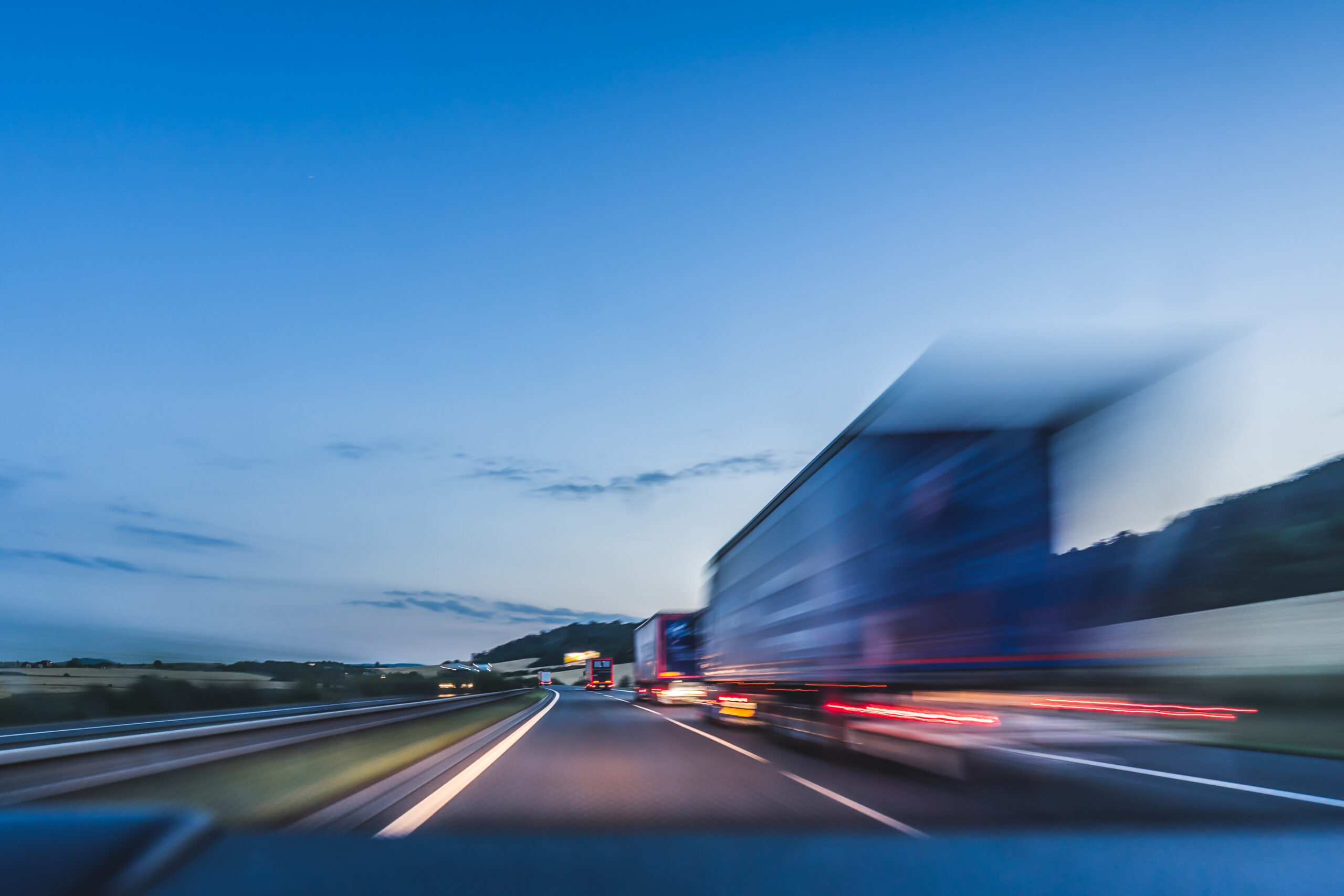 How do you use our shipping calculator to calculate the forwarding costs?
Koch International makes calculating freight costs easy.
Save all the time spent searching for freight prices on countless websites, don't spend time waiting in frustrating queues and stop tedious email contact altogether: we give you the forwarding quotes and freight costs you want quickly and easily! The transport costs are automatically calculated in our online transport shop.
Calculate freight Prices in Realtime & easily Book transports online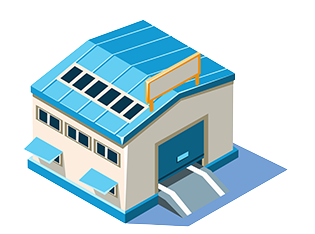 1. Simply enter the sender and destination in the first screen. You can just enter the name of the company, our system will then identify the associated address. All the relevant shipping details are then requested. For instance, you will need to enter the number and type of packages as well as the dimensions. And don't forget the weight and value of the goods. Koch International even lets you ship your goods to private individuals. Merely requesting the current price is free of charge and does not require you to log in or register.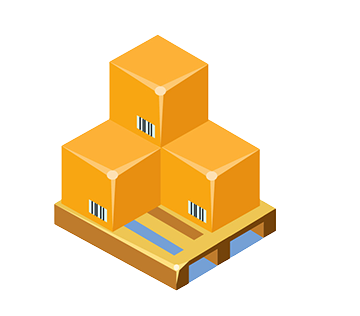 2. A precise algorithm then prepares a quote for the best price in real time. This means that we can always offer the cheapest daily price. The goods are then usually collected on the next working day. But you can also individually set the collection date to make it convenient for you. To do so, you can select a collection time slot. You can now select the right quote and product for you:
Standard shipping
Next-day delivery
Delivery on your requested date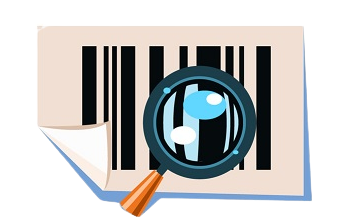 3. Finally, you have the option of paying for your booking by invoice or PayPal. You are not charged any additional costs after the booking is made. Your transport booking then enters our system directly. We take care of the rest for you: from scheduling through to service. We combine online processing with outstanding customer service. If you have questions on the booking process, you can contact our Service Team at any time. Trained employees are available around the clock.
What factors are used to calculate the freight costs?
The transport costs for your delivery depend on the following factors. For instance, the calculation takes account of the indicated weight and even the transport route.
Transportation process:
Koch International avoids empty trips by placing additional cargo in the freight compartments to ensure an optimal load. Your benefit as a customer: Efficient transportation and competitive freight costs.
Transport details:
We take account of all the information for your shipment when calculating the transport costs. This includes the weight, dimensions as well as the value of your transported goods. You can enter these details directly in our Transport Shop. The quote may differ depending on these details.
Duration of transport:
We deliver your freight by lorry within Germany within a standard period of 24 to 48 hours. You can find all other international times in our download area.
Transport date:
The prices in the transport business fluctuate constantly throughout the year as the relationship between the freight offer and the free freight compartment capacities is not always constant. The freight price therefore depends on the seasons.
Transport routes:
Have you ever asked why outgoing transport is more expensive than return transport? Or why a short transport route is not always cheaper? Cost differences can occur for many reasons:
the majority of the transport costs is based on the kilometres covered. This is joined by factors such as the time spent on the pick-up journey, the idle time for loading and unloading or backloads, all of which can have an influence on the costs of the order.
For example, a delivery from Cologne to Switzerland is more expensive than a delivery from Switzerland to Cologne because there is surplus capacity towards Germany. Other reasons include the costs due to a longer pick-up route (preliminary leg) to the consignor for the forwarder.
Your benefits:
European network for efficient

forwarding

Online calculation of your forwarding costs

Immediate information on transport costs

Simple and quick ordering of requested transport

Integrated shipment tracking

(Track & Trace

)

Electronic invoice as PDF (dispatch by email)

Partial load (LTL transport) or full load (FTL transport)

Save time and money with intelligent algorithms and straightforward processes

What shipments can we transport for you?
You can quickly and cost-effectively send pallets across Europe using our general cargo network. We can transport freight of virtually any kind, size and weight. We can even transport dangerous goods! From a weight of 30 kg, the freight should be transported on a pallet for safety. You can ship your goods on Euro pallets as well as one-way pallets, half-pallets or pallet cages. Partial loads (Less Than Truckload) or full loads (Full Truck Load) can also be shipped throughout Germany and Europe. And you can naturally add on our premium services and additional services.
Why book with Koch International rather than a freight exchange?
As part of CargoLine, we work together with numerous renowned domestic and international partners to form a comprehensive network with daily departures to ship your general cargo.
To quickly transport the partial and full loads of our customers, our scheduling department has access to over 350 vehicles every day, including over 100 of our own haulage vehicles. Our excellent network ensures that we will find the right additional cargo for your partial loads throughout Europe. This lets us transport your goods as efficiently as possible and for the lowest price. For you and your customers, this means: flexibility, planning reliability and low prices.
With decades of experience, Koch International also impresses with its outstanding customer service. For instance, we can automatically calculate a price for your freight online but still offer personal contact with our Service Team. As a company, we are committed to managing your shipment from collection through to delivery. And it's not just customers who can enjoy a high level of transparency and information, we would also be pleased to support you with your very first bookings. As you can see, we offer more than just the cheapest prices for freight – we also offer committed service.
All services of Koch International are tested according to the relevant standards and are provided along with the corresponding certificates. What's more, our comprehensive experience means that we have access to a huge pool of expertise. Place your goods in the safe hands of our 780 qualified logistics experts.
Find out more about the details of international transportation on our country pages:
… and many other destinations throughout Europe.
Can we assist you?
We are looking forward to receiving your inquiry.
Leandro Ferreira
Digi Team
Other topics that might interest you: