Reliable and safe transportation solutions within Germany
Whether with our high-performance fleet or in association with our partners – we transport your general cargo nationally, both as partial and full loads.
We ensure fast and cost-effective transportation of your shipments to every corner of Germany. Punctually and reliably.
We have also created the premium product "B2CLine" especially for online shop operators and their customers, in cooperation with our general cargo alliance CargoLine, which makes the delivery of general cargo shipments ordered online to private recipients much easier.
Calculate freight Prices in Realtime & easily Book transports online

Koch International: your freight forwarder in Germany
Our forwarding company, with its headquarters in Osnabrück, is your reliable partner for every transport requirement within Germany. Our logistics and transport company has a history stretching back over 120 years. This extensive experience goes hand-in-hand with a huge amount of know-how, which we can draw on for your transport services in Germany. Place your logistics in our hands and we promise to get your shipments to their destination quickly and safely.
Book German deliveries directly online.
Our Transport Shop lets our customers easily submit a price request and make a booking. Just visit our online shop and enter the necessary information for your delivery. Our calculation algorithm will provide you with a non-binding quote within a few seconds. You can accept this with just a few clicks to assign your shipment to our forwarding agency.
We process your order and arrange collection with our lorries on the next working day. If you have entered a later requested date for collection, we will naturally collect your delivery precisely on your requested date. Thanks to our Track-and-Trace service, you can track the status of your order at any time during transport.
Your benefits:
Transit times of 24 – 48 hours

Comprehensive transport network throughout Germany

dedicated service

Defined quality standards

Transparent shipment tracking

A personal point of contact for all services

Many years of experience
Need to transport over longer distances? – Beyond the borders of Germany.
As an international freight forwarder, we would be pleased to provide quotes for your international transport requirements. We can deliver your freight to Italy, Austria or any other European country.
If your lorry delivery stays within the EU, you usually don't need any customs documents for your goods. But if your shipment from Germany leaves the EU and customs clearance is required, our forwarding department is always happy to help. We even take over the entire customs clearance process for you.
No distance is too far for our international forwarding services. We provide reliable transport options, even over great distances. If this is what you are after, have a browse through our sea and air freight pages.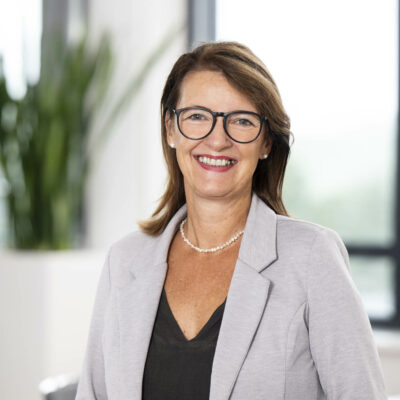 Can we assist you?
We look forward to receiving your inquiry.
Antje Mueller-Moljanov
Leitung LTL / FTL Europa
NightLine

Standard transit time of 24 to 48 hours nationwide in Germany Comprehensive national delivery through over 1,300 direct routes within Germany and numerous hub connections daily Delivery optimized for incoming goods

NightLine NextDay

Delivery one business day after pickup within regular business hours Comprehensive delivery coverage Delivery optimized for incoming goods

NightLine Fix

Exact delivery date planning (delivery larger than one day) Improved control of the flow of goods Relieving your shipping zone by handing over the goods at least two days before delivery Optional delivery until 8 am, 10 am, 12 pm, or between 6 pm and 10 pm High planning security for you and the recipient Comprehensive delivery coverage

NightLine Plus

Nationwide delivery optionally until 8 am, 10 am, or 12 pm, or between 6 pm and 10 pm. Adjacent countries upon request Comprehensive delivery coverage

Additional premium services…

 
OrderLine:
Timely and precise procurement of supplier parts, raw materials, goods, containers, or returns ordered throughout Europe
Scheduled supply control in the procurement and cross-docking areas
Optimized delivery for incoming goods
Comprehensive planning and execution of logistic chains

ServiceLine:
Nationwide mainland delivery to the point of use, islands and Europe upon request
Agreement of a delivery date
Additional bookable options: Up to two-person delivery team, unpacking of goods, packaging disposal, and more…

ThermoLine:
Quality assurance through comprehensive protection of your goods from cold temperatures from pickup to delivery (minimum temperature of 5 °C)
Delivery on the following business day (Monday to Friday)
Comprehensive availability throughout Germany
Possible combination with other premium services
HACCP-compliant order processing
Transport according to SQAS guidelines

B2CLine:
High customer retention and reduced returns through swift nationwide delivery
Early notification of delivery date via SMS or email, leading to increased first delivery success rate
Compatible with any webshop system, regardless of data transfer method
When integrating the Avis tool into the shop, selection of a preferred delivery date and other services is possible during the ordering process.

Documents

You can find further information and important documents regarding international shipments in our download area.
Other topics that might interest you: