FTL and LTL transport: the reliability of a high-performance fleet.
Koch International – your partner for the global transportation of your partial and full loads.
Flexible transportation. Worldwide. That's what Koch International stands for – even when you need FTL and LTL transport. We offer the reliability of a high-performance fleet, with more than 350 vehicles, for fast transportation of your partial or full load. Daily FTL and LTL logistics as well as special trips and courier services are all part of the service. This gives you that extra bit of flexibility. We meet your individual requirements across all routes, from dangerous goods through to temperature-controlled transportation.
Calculate freight Prices in Realtime & easily Book transports online

What is FTL and LTL transport?
LTL logistics – competent delivery of partial loads.
These days, companies are faced with great challenges when it comes to logistics for their products, as customers expect exceptional service as well as fast and reliable delivery. This means that the shipping departments can no longer simply collect goods until a full load is available. In these cases, LTL (less than truck load) logistics is often needed. Making use of partial loads provides maximum flexibility when planning your shipments. Koch International offers LTL logistics throughout Europe as land transport and as LCL (less than container load) worldwide in the sea and air freight segment. Whether a single container or several swap body units—we ship all your partial loads in the customary high Koch quality.
When is a transport solution as LTL transport available? Simple, we offer LTL solutions for between 7 and 27 pallet bays, from 2.5 to 10.8 loading meters or from 2,501 to 18,900 kilograms.
FTL logistics – fast shipment of your full load.
Koch International offers FTL logistics for the fast and efficient delivery of your full loads. FTL stands for "full truck load". The benefit in terms of transport is that the lorry is driven straight to the destination without detours.
Another benefit: there is also no need to unload and transfer the goods in FTL logistics. For you, this means: exceptionally fast, direct shipping.
The requirements for FTL transport with Koch International are: at least 28 pallet bays, at least 11.2 loading meters or at least 19,600 kilograms.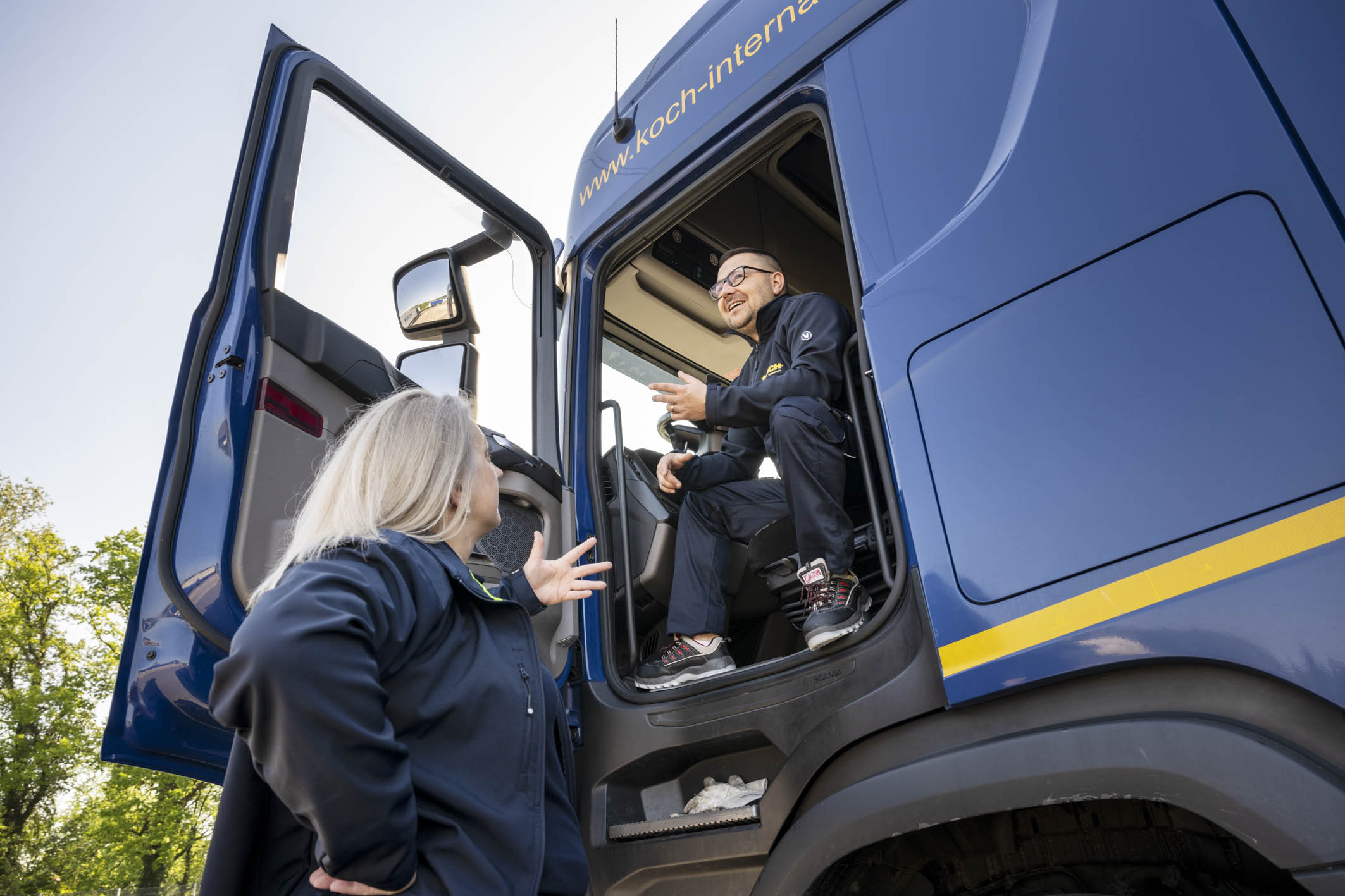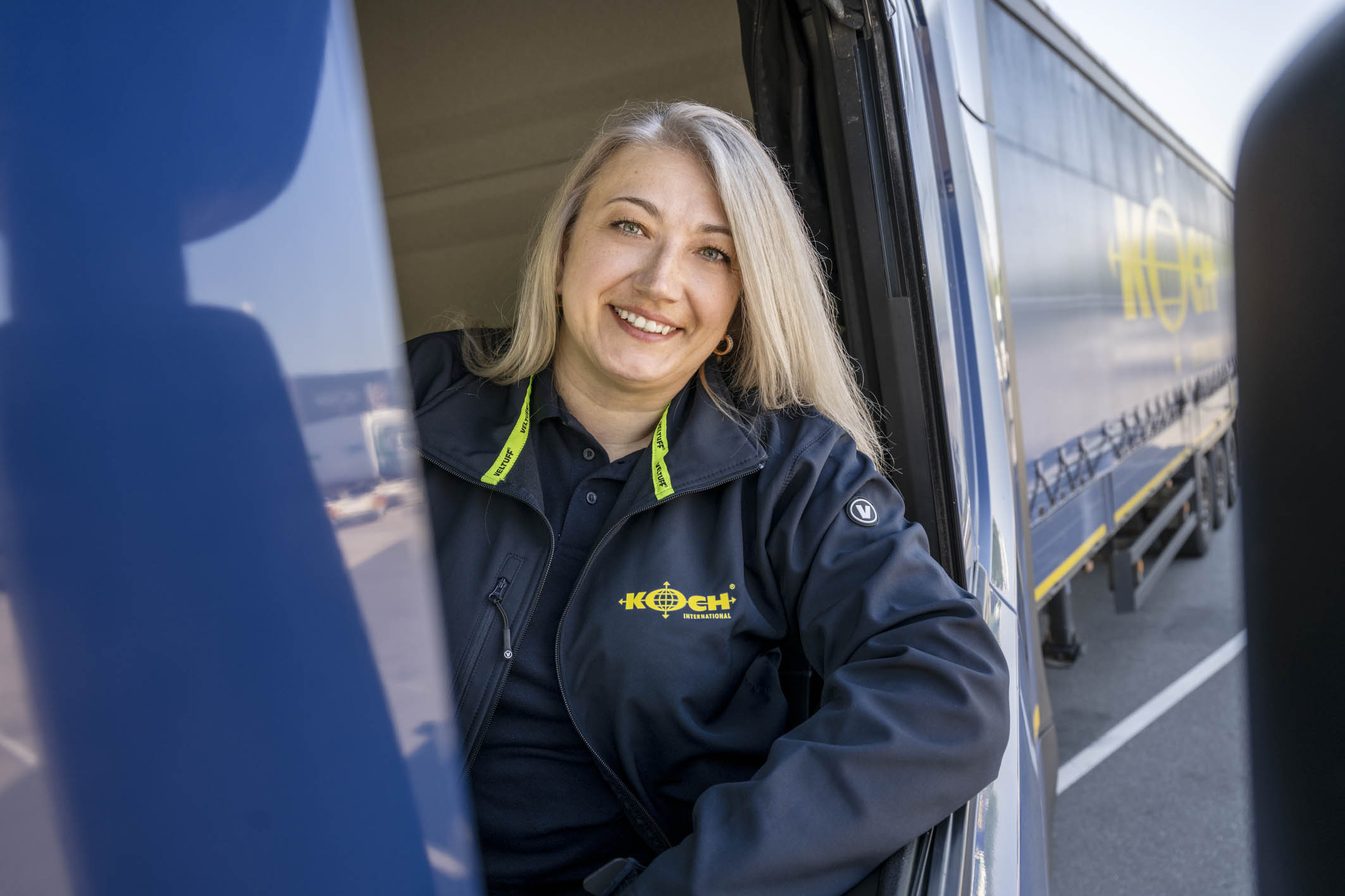 Your benefits:
A comprehensive network enables individual transit times and flexible departure times

By optimising your logistics processes, we can provide significant savings on your delivery costs

Additional services, such as customs clearance, dangerous goods consulting or packaging consulting
FTL and LTL logistics: Additional services
Live shipment tracking of dangerous goods
Customs clearance
Euro pallet exchange*
Secured transportation*
Thermal transportation*
Standby trailer*
Special equipment*
Dangerous goods consulting and packaging consulting
*= not valid for all countries or services
Have questions about LTL or FTL logistics or other Koch International shipping solutions? Contact our employees now.
Land transport: Calculate the freight price online and book transport.
Request forwarding prices for national and international shipments as general cargo as well as partial and full loads here: Transport Shop
Packaging and more.
You can find everything you need to package your goods in our Packaging Shop. Easy. Clever.
Can we assist you?
We look forward to receiving your inquiry.
Antje Mueller-Moljanov
Leitung LTL / FTL Europa
Other topics that might interest you: