Koch International – Contract logistics from the experts
Even in a world characterised by rapid change and constant movement, contract logistics forms the backbone of successful companies. It stands for the art of mastering the complexity of supply chains in order to get products to their destination efficiently and on time. In this highly specialised domain, Koch International stands out as an outstanding player. With deep industry expertise and an unwavering commitment to quality, the company offers customised logistics solutions that meet each client's unique requirements. Dive with us into the world of contract logistics and discover why Koch International is the expert you can trust.
Contract logistics with Koch International – industry expertise and services
The world of logistics and supply chain management is complex and demanding. Companies that specialise in these areas are key to the smooth running of shipping and transport. One such company that has distinguished itself in this field and is known as a leading logistics service provider is Koch International.
Koch International offers contract logistics solutions that are specifically tailored to the individual requirements of your company. The company has decades of experience in the industry and has built a reputation as a reliable partner for companies around the world. Koch International's commitment to quality and efficiency makes it a standout player in contract logistics.
More than just transport for your goods – contract logistics for your industry
Contract logistics involves much more than just transporting goods from A to B. It is about optimising the entire supply chain to reduce costs while increasing the level of customisation for each customer. Koch International understands the requirements of different industries and offers tailor-made solutions to meet the specific needs of each shipper.
Whether you are in the food industry, electronics or any other sector, Koch International has the expertise and resources to help you optimise your logistics processes. The company uses cutting-edge technology to increase efficiency and provide greater supply chain visibility. With Koch International on your side, you can be sure that your goods will reach your customers on time and in perfect condition.
Your 

benefits

:
Comprehensive logistics services from A-Z

Central coordination through a fixed service contact

Detailed analysis and development of solution proposals
Contract logistics in a network – customer-oriented and flexible
Koch International understands that every company is unique and has different requirements. That is why the company works closely with its customers to develop customised solutions. Koch International's contract logistics are not only efficient, but also flexible. The company has an extensive network of partners and locations, which makes it possible to optimally design your supply chain while remaining close to your customers.
The customisation of your logistics processes is a key feature of Koch International. The company offers innovative solutions to continuously improve your logistics strategy and adapt it to the changing demands of the market. With Koch International as your partner, you are always one step ahead.
Overall, Koch International is the ideal partner for companies looking for professional contract logistics services. The company's industry expertise, tailor-made solutions and flexibility make it a reliable partner in the complex world of logistics and supply chain. Learn more about Koch International's services on their website and let their commitment to quality and efficiency convince you.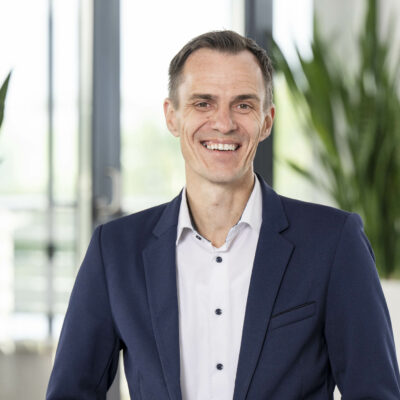 Can we assist you?
We look forward to your inquiry.
Patrick Leue
Leiter Kontraktlogistik
Other topics that might interest you: