Your experienced partner for safe transportation in Western Europe
As an international freight forwarder, our transport operations obviously extend well beyond Germany. Our fleet of lorries can safely transport your goods to Paris, Lille, Lyon or Strasbourg as well. From there, your shipments are delivered to the specific regions. We cooperate with reliable logistics partners in France to offer perfectly customised transport services for you.
Our services for shipments to and from France:
Shipment tracking: Our Track-and-Trace tool in the Koch portal lets you track your packages (no matter whether parcels or pallets) around the clock. You also receive all important details about your shipment. All in just a few clicks.
Daily transport operations: The daily departures of our lorry fleet lets you arrange shipments for Paris and Strasbourg seven days a week.
Arrival of your shipment within two to four days: Together with our strong partners, we ensure that your package arrives at its destination as quickly as possible.
For more info on our loading days, take a look at the "Destination station" on this page.
Calculate freight Prices in Realtime & easily Book transports online

Ship partial and full loads to France.
As a logistics all-rounder, we are a freight forwarder that can handle general cargo as well as much larger orders, such as partial and full loads to France for you.
If you want to send full loads, we provide you with an entire lorry to optimally stow your goods. For partial loads, you receive part of the lorry. These lorries transport your goods directly from the dispatch location to the destination. This reduces the travel time, as no additional intermediate stops are required for handling and other orders. The risk of damage is also reduced.
Compared to general cargo, which is used to send a maximum of 6 pallets with a maximum total weight of 3 tonnes, partial and full loads allow must greater quantities to be shipped.
A full load can be used to ship a total of 34 pallets with an overall weight of 24 tonnes. By contrast, a partial load uses between 20% and 80% of the lorry's (truck's) capacity. When transporting partial loads, we combine different shipments from different customers to make the greatest possible use of the lorry's capacity and so make shipments to and from France as cheap as possible for you.
Koch International: your logistics service provider for Germany, France and the world.
Our transport activities aren't limited to Germany and France, as an international freight forwarder we naturally deliver to the whole world. Whether Europe or beyond – Koch international gets
your goods to where you need them to be. For instance, to other French-speaking countries, such as Belgium or Switzerland.
And if you need to cover longer distances, you can continue to rely on us as your logistics service provider. We also offer the option of transportation by sea freight. As you can see, we are your expert forwarding partner for shipments to and from France as well as for all other international transport operations.
If you know exactly where you want to deliver to, why not take a look at our country-specific transport services.
International forwarding to France.
We are experts when it comes to international imports and exports. We can arrange individual solutions for reliable and professional and transport as to France for you.
Because Koch International is part of a comprehensive and efficient network. We arrange a whole host of international transport operations every day and ensure punctual deliver to your customers in line with your requirements.
You don't need any customs documents for shipments to and from France. The same is essentially true for all transport activities within the EU member states. This excludes dangerous goods and prohibited goods.
We would also be pleased to support you with customised advice as well. Just get in touch with us. Whether for special requests, such as procurement logistics, or express shipping. We are there for you – punctual and reliable.
Your benefits: 
Daily departures

Defined quality standards

Transparent shipment tracking

A personal point of contact for all services


Many years of experience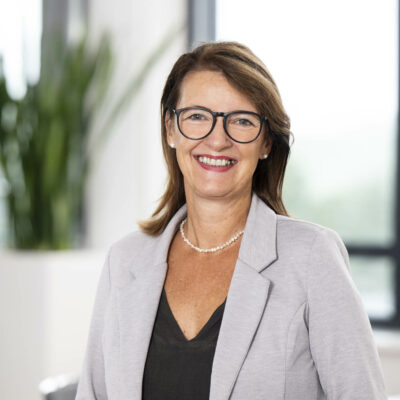 Can we assist you?
We look forward to receiving your inquiry.
Antje Mueller-Moljanov
Leitung LTL / FTL Europa
Destination station

Verladetage
Gonesse (Paris), Strasbourg: Daily from Monday to Friday
Saint Priest (Lyon): Tuesday and Friday
Disposition / Registration
E-Mail:  frankreich@koch-international.de

Transit times

Standard transit time: 2-4 business days.

NightLineEurope Priority


In general, we deliver your shipments within the standard transit time as indicated. However, if it is essential for your consolidated freight to arrive within this timeframe, we offer "NightLineEurope Priority" to provide that extra level of security. With this service, we guarantee that your goods will arrive within the promised time.

Transit time: 2-3 business days
Preferred delivery to approximately 30 European countries
Increased flexibility in the entire order processing
Improved predictability of the supply chain
Transparent and predictable costs
2-day transit time for postcodes: '01-03, 07, 08, 10, 13, 14, 16-18, 21, 22, 25-31, 33, 35-39, 41-45, 49-63, 67-81, 84-95
3-day transit time for postcodes: '04-06, 09, 11, 12, 15, 19, 23, 24, 32, 34, 40, 46-48, 64-66, 82, 83, 98 (MC)

NightLineEurope NextDay


Nothing is closer to us than delivering your consolidated freight within 24 hours to many countries in Europe. And that's directly to the recipient. So, if you entrust us with the collection of your consolidated freight shipments in the future, simply include those that need to be at your customer's location in Paris the next day as "NightLineEurope NextDay".

Delivery within one day* directly to the recipient in defined countries and regions of Europe (see table), additional destinations upon agreement
One-stop shopping at its best: one service provider for all your consolidated freight, one invoice, one processing guideline
Pan-European validity (according to the table)
Transit time of 24 hours/1 day = Handover on Day A, delivery on Day B.

NightLineEurope Fix


Do you have a specific workday requirement for your consolidated freight shipment in France? "NightLineEurope Fix" makes it possible! With this service, you can provide your customers with the highest level of planning security within the supply chain.

Precise delivery date planning in approximately 30 European countries
Delivery date up to five business days beyond the standard transit time for the respective country
Relieving your shipping zone by early handover of the goods
Maximum planning security within the supply chain
Improved control of the flow of goods
Defined process costs for easy calculation

NightLineEurope Receipt

NightLineEurope Receipt:
If a simple delivery receipt is not sufficient for your customers and they require a delivery note receipt, then choose "NightLineEurope Receipt". We digitally archive the signed document in our track-and-trace system, Cepra 3.0, making the receipt available to you and your customers online in a timely manner.

NightLineEurope Receipt features:
Provision of a receipt on a separate delivery note
Digital archiving of the delivery note in our Cepra 3.0 tracking system for easy access at any time
Simplified accounts receivable management with the delivery note receipt
Available in approximately 30 European countries
Can be combined with all other NightLineEurope products.
Other topics that might interest you: