Koch International – your freight forwarder for Poland
We are your reliable partner for transport operations to and from Poland. You can rely on the extensive experience of our employees to ensure that your goods and merchandise always get to their destination safely and quickly. Our lorry shipments to Poland boast daily departures and transparent shipment tracking.
Besides general cargo, we naturally also ship partial or full loads (LTL and FTL) to and from Poland. Take advantage of our wide-ranging knowledge and know-how in a multitude of industries. Qualified employees and digital solutions will take your logistics to the next level. Try us out and see for yourself!
Calculate freight Prices in Realtime & easily Book transports online

Transport operations from Germany to Poland and back with Koch International.
From our central destination station in Tarnowo Podgorne (near Poznań), your shipments or pallets can reach your partners in the economic regions of Poland, such Warsaw, Katowice or Krakow.
No matter whether you need to transport your goods from Poland to Germany or from Germany to Poland – Koch International is your freight forwarder for your transport activities in Poland.
Besides our trucks shipments, we also offer air freight to Poland. Just give us a call – we always find the right transport solution for our business customers.
Ship partial and full loads to Poland.
Want to send a partial load or full load to Poland? No problems! Our large and modern fleet of lorries is available for daily departures. You can book a lorry as a full load. This ensures that your goods reach their destination even faster, as our drivers don't need to make any intermediate stops for other loads.
As an experienced freight forwarder for Poland, Europe and the world, you can be sure that we will always find the right logistics solution for you. Just give us a call on +49 (0)541 121 68 – 912 or send an email to our expert for shipments to Poland – Antje Müller-Moljanov – at Antje.Mueller-Moljanov@koch-international.de. Professional and stress-free bookings for your shipments to Poland.
Send general cargo to Poland.
Are you planning to ship general cargo to Poland? We provide fast and reliable lorry shipments to Poland. Daily departures and fixed transit times increase reliability in your supply chains. What's more, you can also add premium products.
We can offer the following products for transporting general cargo as well as partial and full loads to Poland:
NightLineEurope NextDay: Next-day delivery
NightLineEurope Priority: Priority delivery to Poland
NightLineEurope Fix: Delivery planning for a specific date
NightLineEurope Receipt: Receipt on a separate delivery note
You can find more information on the products under "Products and transit times" for shipments to Poland.
Your benefits:
Daily departures

Defined quality standards

Transparent shipment tracking

A personal point of contact for all services

Many years of experience

Express shipping is possible

Temperature-controlled transportation and much more.

International shipments to Eastern Europe. Need to go further?
Besides our daily lorry shipments to Poland, as an international freight forwarder, our transport operations extend across Europe and the globe. In Eastern Europe, our expertise extends from Poland and the Czech Republic to Belarus and Russia. You can find an overview of our lorry shipments in the land transport map.
In addition to land transport, we can also deliver your goods and merchandise to almost every country in the world by air freight or sea freight. Just get in touch with our employees. We always find the right transport solution for our customers from any sector. Arrange an obligation-free quotation.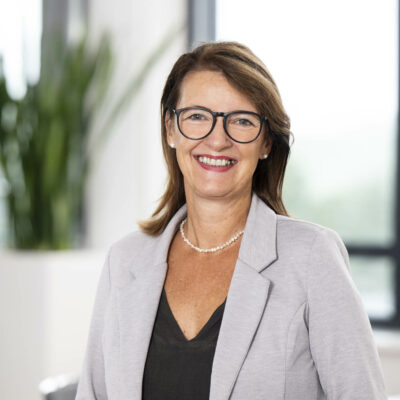 Can we assist you?
We look forward to hearing from you.
Antje Mueller-Moljanov
Leitung LTL / FTL Europa
Destination Station

Mileages

Standard transit time: 2-4 working days
We are also pleased to offer you individual 24-hour solutions. Please contact us – we will create a tailored offer based on your requirements..

NightLineEurope NextDay


Nothing is closer to us than delivering your general cargo to many countries in Europe within 24 hours. And that's directly to the recipient. So, if you entrust us with the collection of your general cargo shipments in the future, simply include those that need to reach your customer the next day as "NightLineEurope NextDay".

NightLineEurope NextDay:
Delivery within one day* directly to the recipient in specified countries and regions in Europe (see table), additional destinations upon agreement. One-stop shopping at its best: one service provider for all your general cargo, one invoice, one handling policy. Pan-European coverage (according to the table).
*Transit time of 24 hours/1 day = handover on Day A, delivery on Day B.

NightLineEurope Priority


Generally, we deliver your shipments within the standard transit time, as the name suggests. But what if it's essential for your general cargo to arrive within this timeframe? That's where "NightLineEurope Priority" provides that extra measure of security. With this service, we guarantee that your goods will arrive within the assured time.

NightLineEurope Priority:
Transit time: 2-3 working days
Preferred delivery to approximately 30 countries in Europe
Increased flexibility in the entire order processing
Enhanced predictability of the supply chain T
ransparent and predictable costs

NightLineEurope Fix


Do you need your general cargo shipment on a specific working day? "NightLineEurope Fix" makes it possible! This service allows you to provide your customers with a maximum level of planning security within the supply chain.

NightLineEurope Fix:
Precise delivery date planning in approximately 30 countries in Europe Delivery date up to five working days beyond the standard transit time for the respective country
Relief of your shipping zone through early handover of the goods
Maximum level of planning security within the supply chain
Improved control of goods flow
Defined process costs for easy calculation

NightLineEurope Receipt



Is a simple delivery receipt not sufficient for your customers? Do they require a delivery note receipt? Then choose "NightLineEurope Receipt". As we digitally archive the signed document in our Track & Trace system Cepra 3.0, the receipt will be available to you and your customers online in a timely manner.


NightLineEurope Receipt:
Receipt issuance on a separate delivery note
Digital archiving of the delivery note in our tracking system Cepra 3.0, available for retrieval at any time
Simplified accounts receivable management thanks to the delivery note receipt
Available in approximately 30 countries in Europe
Can be combined with all other NightLineEurope products

Service Description / General Terms and Conditions (GTC)

Service Description / General Terms and Conditions (GTC)
Other topics that might interest you: