Your experienced partner for reliable and safe transportation in Southern Europe
We transport your goods and products as general cargo, as partial or full loads, throughout Europe quickly, punctually and reliably – including to and from Serbia. From our destination station in Austria, your shipments, containers or pallets can reach all important economic areas in Serbia – for example Belgrade, Novi Sad or Kragujevac.
Calculate freight Prices in Realtime & easily Book transports online

Forwarding Serbia? Koch International!
Looking for a reliable freight forwarder for your lorry shipments Serbia? As a logistics service provider, Koch International can draw on over 120 years of experience. We are familiar with all the requirements in each country and can ensure the safe and reliable shipment of your goods. Precise transit times let you and your customers reliably plan the departure and arrival of your shipments.
Koch International is part of a strong logistics network. Together with our partners you can be sure that your shipment will quickly reach every corner of the country. Have questions on your ideal logistics solution for your transport activities in Serbia? Just get in touch with us. We will work together with you to find a customised solution for your shipping requirements.
Lorry shipments to and from Serbia in the online shop.
Quickly and conveniently book and arrange your lorry shipments to Serbia in the Koch International Transport Shop. You naturally also have the option of requesting an obligation-free quote. Calculating the freight price is easy and then a few clicks is all it takes to book your shipment directly in the Transport Shop. Whether general cargo, partial or full loads: your shipment to and from Serbia is in safe hands at Koch International.
You can also take advantage of our extra services that we provide for you and your customers:
Shipment tracking with Track-and-Trace: after successfully booking your shipment with us we email you a link. This link lets you view the status of your shipment at all times.
Our additional services also include dangerous goods and temperature-controlled transportation: You can book a special transport service directly in our Transport Shop.
After completing your booking, all the necessary documents for your shipment from or to Serbia are sent directly to you. What's more, you can also request delivery receipts after the shipment has been delivered.
And we have even more premium service for you. You can have a look through all of them when making your booking directly in our Transport Shop. And if you should ever have any questions, don't hesitate to contact our Service Team. If you have questions on our Transport Shop, we would be pleased to arrange training on the use of the shop with you.
Your benefits: 
Daily departures

Defined quality standards

Transparent shipment tracking

A personal point of contact for all services

Many years of experience

Clarification of customs formalities

Your freight forwarder beyond Serbia's borders.
Need a transport service that extends beyond Serbia's borders? We can transport your goods to Romania, Montenegro, Croatia or even beyond Eastern Europe. With tailored transport solutions and qualified employees, Koch International will get your shipments to any country in Europe – no problems.
Need your shipments to travel even further? As an international freight forwarder, we naturally also offer international shipments beyond Europe. For more information on your import and export options, have a browse through our sea and air freight pages.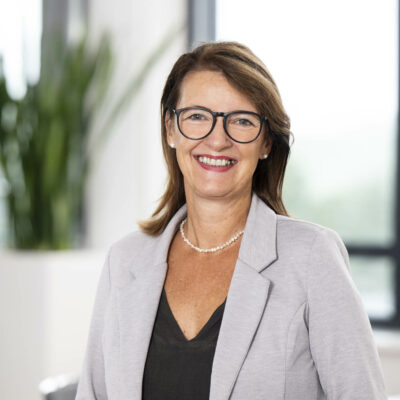 Can we assist you?
We look forward to hearing from you.
Antje Mueller-Moljanov
Leitung LTL / FTL Europa
Destination Station

Mileages

Standard delivery time: 5-6 working days

Premium services

Service Description / General Terms and Conditions (GTC)

NightLineEurope Priority

NightLineEurope Priority:
Preferential delivery in around 30 European countries
More flexibility in the entire order processing process
Greater predictability of the supply chain
Transparent, calculable costs

NightLineEurope Fix

NightLineEurope Fix:
Day-to-day delivery scheduling in around 30 European countries
Delivery date possible up to five working days beyond the standard delivery time for the respective country
Relief of your shipping zone by early handover of the goods
Maximum planning security within the framework of the supply chain
Improved control of the flow of goods
Defined process costs, making them easy to calculate

NightLineEurope Receipt

NightLineEurope Receipt:
Receipt on a separate delivery note
Digital archiving of the delivery note in our Cepra 3.0 shipment tracking system, so that it can be retrieved at any time
Simpler receivables management thanks to delivery note receipt
Available in around 30 European countries
Can be combined with all other NightLineEurope products

Documents

Further information and important documents on international transports can be found in our download area.
Other topics that might interest you: