Your experienced partner for reliable and safe transportation in Western Europe
We transport your goods and products as general cargo, as partial or full loads, throughout Europe punctually and reliably – including to and from Portugal. From our destination stations in Maia and Lisbon, your shipments, containers or pallets can reach your trading partners in Portugal – such as in Porto, Amadora or Faro. Our strong network lets us offer you reliable transport operations to and from Portugal as well as throughout Europe.
Calculate freight Prices in Realtime & easily Book transports online

Your reliable freight forwarder for Portugal.
Make the choice for a strong and reliable partner for your international transport activities. With more than 100 years of experience, we are the forwarding experts for your shipments to and from Portugal. We can quickly and reliably reach every part of Portugal with our partner forwarding agents in the country.
Our digital Transport Shop lets you request obligation-free quotes for your pallet shipments around the clock – to Portugal and across Europe. It just takes a couple of clicks to enter your shipment details and you will receive a freight price under top conditions in a few seconds. Our unbeatable calculation algorithm lets us offer you our shipments to and from Portugal for the lowest prices.
Track-and-Trace: Track your shipment using our online tracking service.
Premium services: Book your shipments to Portugal exactly how you'd like them. You can also add transport insurance or dangerous goods transport to your booking with a single click.
Shipping documents: You receive all documents relevant for the shipment directly after completing your booking.
Our Transport Shop combines extensive experience in the transport industry with a user-friendly digital forwarding service. A qualified Service Team assists you with any questions you may have about the use of the shop and the transport of your goods and merchandise.
Forwarding Portugal: your experts.
Koch International always provides the best service. Our unbeatable Service Team and our country-specific departments ensure that you always receive the optimal transport solutions for your transport activities in Portugal. Our combined expertise as a logistics company is what sets us apart. For instance, our Portugal specialists know the requirements and conditions in the country and the transport activities like the back of their hand and are there to assist and advise you almost around the clock. The daily contact with our network and partners in Portugal lets us draw on the established knowledge of the employees on site. Through our collaboration with Portuguese forwarding agents, we can offer you a comprehensive portfolio for your Portugal transport needs.
Thanks to set transit times, you can give your customers binding delivery dates. We are in constant contact with our partners in Portugal and pass on any information concerning deviations from transit times in seconds.
If you have any questions on our transport operations in Portugal and for more information, feel free to get in touch with us. Together, we will find the best transport solution for your needs.
Your benefits:
W

eekly departures

Defined quality standards

Transparent shipment tracking

A personal point of contact for all services

Many years of experience

Unsere Transporte über Portugal hinaus.
From Spain to Belgium and Bulgaria: our services naturally also include imports and exports well beyond Portugal's borders. We can deliver your goods to any country in Europe and beyond. Want to send your freight far beyond Europe's borders? Then take a look at our sea freight and air freight pages. Here too, we will find transport solutions tailored specifically to your needs.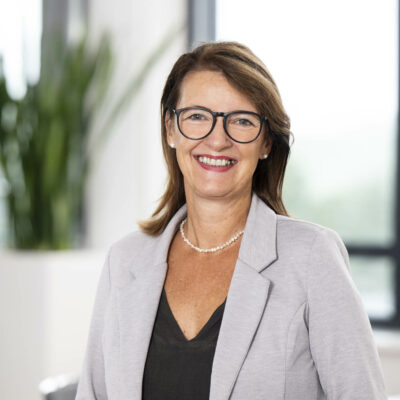 Can we assist you?
We look forward to hearing from you.
Antje Mueller-Moljanov
Leitung LTL / FTL Europa
Destination Station

Mileages

Standard delivery time: 6-7 working days

We are also happy to offer you individual 24-hour solutions.
Talk to us – we will provide you with an offer tailored to your requirements.

NightLineEurope Receipt

Receipt on a separate delivery note
Digital archiving of the delivery note in our Cepra 3.0 shipment tracking system, so that it can be retrieved at any time
Simpler receivables management thanks to delivery note receipt
Available in around 30 European countries
Can be combined with all other NightLineEurope products

24-Hours-Transport

Our Services:
Delivery within one day* directly to the recipient
* Transit time of 24 hours/1 day = Handover on Day A, Delivery on Day B.
We offer this service upon request. We look forward to hearing from you.

Documents

Further information and important documents on international transports can be found in our download area.
Other topics that might interest you: