Your experienced partner for reliable and safe transportation in Western Europe
We transport your goods and products as general cargo, as partial or full loads, throughout Europe punctually and reliably – including to and from Spain. From our destination stations in Barcelona, Irun and Coslada (near Madrid), your shipments, containers or pallets can reach your trading partners in Spain – such as in Valencia, Seville or Malaga. Koch International is your freight forwarder for Spain.
Calculate freight Prices in Realtime & easily Book transports online

Freight forwarder for Spain.
As a reliable freight forwarder to Spain, we set ourselves apart with over 100 years of experience in the transport and forwarding industry. Our experts have a detailed knowledge of the specific requirements and conditions when it comes to your transport activities in Spain. We have established a separate, specialist team for every country, which is always aware of the latest happenings and developments in the country.
Koch International also distinguishes itself with its strong networks: for reliable transport operations. We work together with our partner forwarding agents to combine our extensive expertise with knowledge of the conditions on site in Spain. But our close cooperation isn't just reserved for the forwarding agents in our network: for you too, we are not merely a service provider, we are an all-round freight forwarder for all your transport requirements to Spain.
Book shipments to and from Spain online.
Looking for the perfect Spain-Germany connection or vice versa? Koch International makes it a breeze to transport your products to Spain. Our Transport Shop gives you access to freight prices in real time and you can book an order in just a few clicks. Our unbeatable calculation algorithm lets us offer you shipments at very attractive prices. As a first step, you can naturally request an obligation-free quote.
Our premium services for you and your customers:
Track your shipment using our shipment tracking service. You can also make our Track-and-Trace service available to your recipients. This ensures that your customers always know where their goods are currently located.
Dangerous goods and temperature-controlled transportation are all part of our additional services. A single click is all it takes to book these services – we deliver the goods safely and at the required temperature.
You receive all important shipping documents directly after making your booking. What's more, you can also request delivery receipts after the shipment has been delivered.
We certainly do not just let you fend for yourself in the digital jungle. Koch International combines excellent service with online forwarding. Our team is always willing and able to assist you in the booking process and help you with your order before acting on all your requests and taking over your shipments. Our proactive communication ensures that you are informed if any changes occur during the shipment process. This means that you and your customers can perfectly adapt to any obstacles that may occur.
Your Benefits:
R

egular departures


Defined quality standards

Transparent shipment tracking

A personal point of contact for all services

Many years of experience

Far beyond Spain's borders.
From Portugal to France and Belgium: we transport beyond Spain to a whole host of other European countries. International transport services are an inherent part of what we do. We transport your goods throughout Europe safely and on time. And our employees from the sea and air freight departments can even handle your transport requirements anywhere in the world.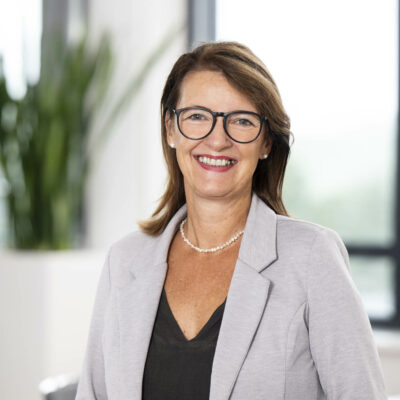 Can we assist you?
We look forward to hearing from you.
Antje Mueller-Moljanov
Leitung LTL / FTL Europa
Destination Station

Loading days
Barcelona, Irun, Coslada (Madrid): Tuesday and Friday
Disposition/Registration
E-Mail: spanien@koch-international.de

Mileages

Standard delivery time: 6-7 working days

NightLineEurope Priority

Preferential delivery in around 30 European countries
More flexibility in the entire order processing process
Greater predictability of the supply chain
Transparent, calculable costs

NightLineEurope Fix

Day-to-day delivery scheduling in around 30 European countries
Delivery date possible up to five working days beyond the standard delivery time for the respective country
Relief of your shipping zone by early handover of the goods
Maximum planning security within the framework of the supply chain
Improved control of the flow of goods
Defined process costs, making them easy to calculate

NightLineEurope Receipt

Receipt on a separate delivery note
Digital archiving of the delivery note in our Cepra 3.0 shipment tracking system, so that it can be retrieved at any time
Simpler receivables management thanks to delivery note receipt
Available in around 30 European countries
Can be combined with all other NightLineEurope products

Documents

Further information and important documents on international transports can be found in our download area.
Other topics that might interest you: