Your experienced partner for reliable and safe transportation in Central Asia
We transport your goods and products as general cargo, as partial or full loads, throughout Europe to Central Asia quickly, punctually and reliably – including to and from Uzbekistan. Your shipments, containers or pallets can reach all important trading partners here.
Calculate freight Prices in Realtime & easily Book transports online

Your freight forwarder for Uzbekistan.
Looking for a logistics partner for your shipments to Uzbekistan? Rely on the forwarding and logistics services provided by Koch International. We will get your goods to every corner of the country. Whether general cargo, partial loads or a full lorry: with our know-how, we can deliver your shipment to any destination in Uzbekistan with ease.
With over 120 years of experience, we are your reliable logistics partner. In particular, our country-specific departments know everything there is to know about the specific conditions in every country and can provide comprehensive advice on your shipments to and from Uzbekistan. You can rest assured that your shipments will always reach their destination quickly and safely. What's more, we are in constant contact with our partners on site. Thanks to the real-time information provided by our partners, we can flexibly adapt to all conditions and eventualities and proactively inform you about your shipment.
Your international freight forwarder for Uzbekistan.
Koch International naturally also delivers beyond Uzbekistan's borders. We can quickly deliver to countries such as Kazakhstan, Tajikistan and Turkmenistan without any hassles. Our lorries can also happily cross the borders into other European countries. With us as your international freight forwarder, your shipments know no limits. What's more, our Service Team is always there to assist you with any questions and would be pleased to provide comprehensive advice. We keep a close eye on the lorry shipment to make sure that it reaches its destination quickly and safely.
If your imports or exports to or from Uzbekistan need to travel greater distances, we are the freight forwarder for you. For longer-distance shipments, take a look at our sea and air freight pages and don't hesitate to get in touch with the team if you have further questions. We would be happy to assist you with any questions concerning your sea and air freight requirements.
Your benefits:
R

egular departures

Defined quality standards

Transparent shipment tracking

A personal contact person for all services

Many years of experienc

Clarification of customs formalities

Individual service with Koch International.
Why not book your shipment in our digital Transport Shop. As a first step, simply calculate an obligation-free quote for your freight costs. You can then quickly and easily book your shipments online. Our unbeatable algorithm ensures that we can offer you the best prices online.
Have questions on your shipment to or from Uzbekistan or on our transport shop? Just get in touch with our Service Team. Our employees will answer all your questions and can also arrange training on our online Transport Shop with you.
For seamless shipments, we offer a number of extra services. Upon request, we can handle all the customs clearance formalities for your shipments to or from Uzbekistan. Our Track-and-Trace service lets you and your customer track and keep a constant eye on your shipment. What's more, we are set up for all kinds of transport: we can ship your dangerous goods as well as temperature-controlled goods. If you have any questions on your special transport requirements, just get in touch. We would be pleased to advise you.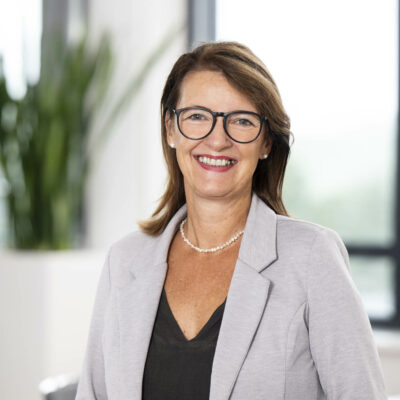 Can we assist you?
We look forward to hearing from you.
Antje Mueller-Moljanov
Leitung LTL / FTL Europa
Destination Station

Mileages

Standard delivery time: 11-13 working days

Documents

Further information and important documents on international transports can be found in our download area.
Other topics that might interest you: