Your experienced partner for reliable and safe transportation in Central Asia
We transport your goods and products as general cargo, as partial or full loads, throughout Europe to Central Asia quickly, punctually and reliably – including to and from Armenia. Your shipments, containers or pallets can reach all important trading partners here.
Calculate freight Prices in Realtime & easily Book transports online

Your freight forwarder for Armenia.
Place your transport operation to or from Armenia into the hands of our experienced forwarding department. Koch International can draw on over 120 years of experience and a huge amount of know-how. You can rely on us to find a matching and individual solution for your transport requirements. In addition, our forwarding department can depend on a huge network of partners. Koch International employees are in constant contact with our partner logistics companies on site in Armenia. This lets us flexibly respond to all eventualities in your transport operation and ensure that your shipments reach Armenia quickly and safely.
Our Armenia forwarding department always provides the best service. Our outstanding Service Team and our specialist country departments are always up to date with the latest news and happenings. If you have any questions on your Armenia transport operations and for more information, get in touch with us in person. We would be happy to help with any concerns.
Your Armenia transport operation in our Transport Shop.
Find your logistics solution around the clock in our digital Transport Shop. Calculate your freight price directly in the shop. Whether general cargo, partial or full loads. Our Transport Shop will provide a quote for all your requests. After that, a few clicks is all it takes to book your transport directly online.
If needed, you can also feel free to include additional forwarding services:
Track-and-Trace: You and your customers can track the lorry containing your shipment online using our shipment tracking. We email your personal tracking link to you. Our shipment tracking supports optimal planning and organisation.
Premium services: We want to fulfil all your needs and requests. You can book your transport to Armenia as a dangerous goods shipment or temperature-controlled transportation. Or insure your delivery with a single click.
Customs clearance: We would be pleased to take over all the customs clearance work in Armenia for you. Our extensive experience and exceptional know-how mean that we can arrange customs clearance quickly and efficiently.
If you have any questions on your transport or general enquiries on using our Transport Shop, please feel free to contact us. Our Service Team is happy to help. We would also be pleased to hold a training session on our online shop together with you so that you can optimise your transport operations. Simply take a quick look at our online transport portal for more information.
Your benefits:
Regular departures

Defined quality standards

Transparent shipment tracking

A partner point of contact for all services

Many years of experience

Clarification of customs formalities
Beyond Armenia's borders.
We transport your shipment by lorry throughout the country as well as to any European country. From Armenia via Georgia, Azerbaijan all the way to Osnabrück. Our international forwarding service is the perfect partner for your Armenian imports or exports. And you can also rely on our experience when transporting your goods beyond Europe. For longer distances, have a browse through our sea and air freight pages.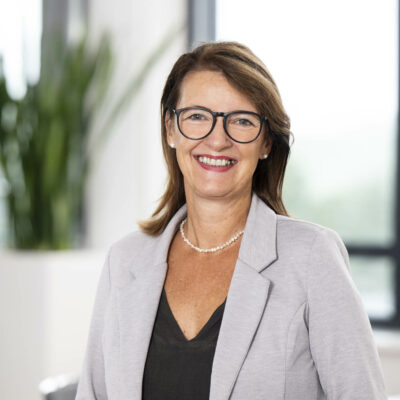 Can we assist you?
We look forward to hearing from you.
Antje Mueller-Moljanov
Leitung LTL / FTL Europa
Destination Station

Transit Times

Standard transit time: 8-10 business days
We are also pleased to offer you customized 24-hour solutions.
Contact us – we will create an offer tailored to your requirements.
Other topics that might interest you: