Your experienced partner for reliable and safe transportation in Southern Europe
We transport your goods and products as general cargo, as partial or full loads, throughout Europe quickly, punctually and reliably – including to and from Bosnia and Herzegovina. From our destination station in the Western Balkans, your shipments can reach all important trading partners in Bosnia and Herzegovina – such as in Sarajevo, Mostar, Trebinja or Zenica.
Calculate freight Prices in Realtime & easily Book transports online

Your international forwarding service for Bosnia and Herzegovina.
Koch International is your freight forwarder for Bosnia and Herzegovina transport operations. We are your reliable partner for every type of transport in and through the country. Your lorry shipments safely reach every destination in the country thanks to our extensive experience and outstanding know-how. As a forwarding and logistics service provider, you can choose from a broad range of services for Bosnia and Herzegovina. To make sure that you always find the perfect logistics solution for you and your customers.
We are set up for every type of transport to Bosnia and Herzegovina: your temperature-controlled transportation, special shipments or dangerous goods transport operations are in safe hands at Koch International. If you would like more information or have questions on logistics in the Balkans, please get in touch with our highly trained Service Team.
Online booking of your Bosnia and Herzegovina shipments.
You can book your shipments to and from Bosnia and Herzegovina quickly and easily in our online shop. Before booking, request an obligation-free quote for your Bosnia shipment directly in our Transport Shop. After that, you can book your transport directly online. If you have any questions on booking in our shop, our trained Service Team is always there to help.
Make full use of the benefits provided by our Transport Shop for your online booking. Take advantage of the best conditions and make use of our extra services. We are in constant contact with our huge partner network. So you can keep a constant eye on your Bosnia and Herzegovina shipments with our Track-and-Trace. We can also send a tracking link to your recipient. Our additional services also let you directly insure your shipment or take advantage of our packaging consulting service.
Your benefits:
Regular departures

Defined quality standards

Transparent shipment tracking

A partner point of contact for all services

Many years of experience

Clarification of customs formalities
From Bosnia and Herzegovina to the whole world with Koch International
No distance is too far for Koch International: send your lorry shipments from Bosnia and Herzegovina to other Eastern European countries, such as Croatia, Albania, Bulgaria or Serbia, or further still to other countries in Europe. Our precise delivery times let you and your customer precisely plan your transport activities in Bosnia.
Our forwarding service can also transport your freight around the world. For longer distances, have a browse through our sea and air freight pages. We are your reliable transport company with many years of experience. Every day our employees do everything in their power to ensure that your shipments reach every destination safely and quickly and that all your requests are satisfied.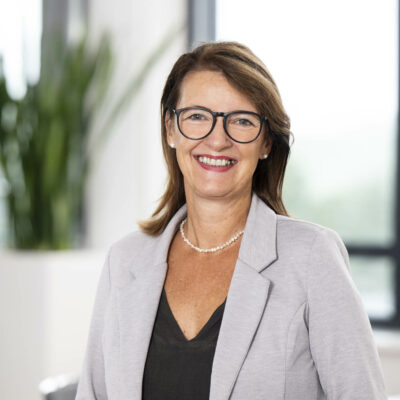 Can we assist you?
We look forward to receiving your inquiry.
Antje Mueller-Moljanov
Leitung LTL / FTL Europa
Destination Station

Transit Times

Standard transit time: 5-6 working days to Depot Ljubljana. Further delivery will be arranged after consultation and clarification of customs formalities.

Documents

You can find further information and important documents regarding international shipments in our download area.
Other topics that might interest you: