Your experienced partner for reliable and safe transportation in Eastern Europe
We transport your goods and products as general cargo, as partial or full loads, throughout Europe quickly, punctually and reliably – including to and from Albania. With us, your shipments, containers or pallets can reach all important trading partners in Albania – such as in Tirana, Berat or Durrës.
Calculate freight Prices in Realtime & easily Book transports online

Forwarding Albania: your experts
Looking for a transport company that offers road transport from and to Albania? Then look no further than Koch International as your expert partner. With a strong network of experienced employees by your side, we ensure that your freight arrives at its destination safely and on time. Our know-how is based on more than 100 years of experience in the logistics and transport industry. Regular contact with our partners in Albania allows us to provide detailed information on delivery times and the transit time of your goods and merchandise. What's more, our country departments are focussed on the transport operations for certain groups of countries, so are well-versed in the logistical conditions and requirements in Albania. Naturally, our daily destinations also include a range of other European countries.
If you are interested in collaboration or have questions on your Albania shipments, feel free to contact our Customer Service at any time.
Shipments to and from Albania: book online
As a modern logistics company, we are constantly striving to further expand and develop our range of services. We are particularly proud of our innovative Transport Shop that lets you easily book you Albania shipment online – all in just a few clicks. Our algorithm automatically calculates the cheapest prices for your Albania shipment. Beside Albania, we also deliver to many other countries, such as Macedonia, Bosnia and Bulgaria.
Track-and-Trace: Track your Albania shipment online.
Premium services: Book your transport to Albania to precisely match your expectations and specifications: with just a single click you can, for example, add transport insurance or dangerous goods transport to your booking.
Shipping documents: You receive all documents relevant for the transport operation directly after completing your booking.
Arrange an obligation-free quote in our Transport Shop now. And if you ever do get lost or come unstuck in the digital jungle, our expert staff are there to support you almost around the clock.
Your benefits:
Regular departures

Defined quality standards

Transparent shipment tracking

A partner point of contact for all services

Many years of experience

Clarification of customs formalities
Beyond the borders of Albania.
Besides Albania transport operations, our forwarding department can also import and export your goods to many other European countries. These include, for example, Italy, Belgium, Finland, France, Greece, Croatia, Lithuania, Poland, Romania, Spain, Slovenia, Sweden, Hungary, Austria and Turkey. Logistics and the satisfaction of our customers are our core focus: we will find a logistics mix that is the perfect fit for you and your company. The sea freight, air freight and rail transport pages provide further information about our alternative transport options to lorry shipments.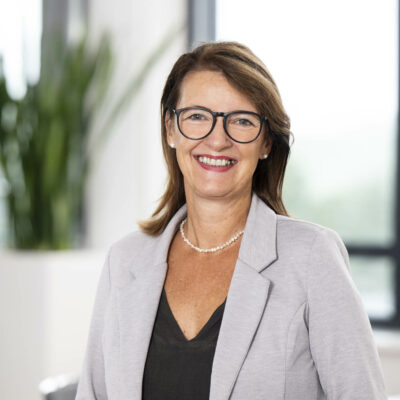 Can we assist you?
We look forward to receiving your inquiry.
Antje Mueller-Moljanov
Leitung LTL / FTL Europa
Destination Station

Transit Times

Standard transit time: 6-7 business days

Documents

You can find further information and important documents regarding international shipments in our download area.
Other topics that might interest you: