Your experienced partner for reliable and safe transportation in Eastern Europe
We transport your goods and products as general cargo, as partial or full loads, throughout Europe punctually and reliably – including to and from Hungary. From our destination station in Biatorbagy, your shipments, containers or pallets can reach your partners in the economic regions of Hungary – for example Budapest, Debrecen or Miskolc.
Calculate freight Prices in Realtime & easily Book transports online

Book your shipments to and from Hungary online.
Looking for a competent and reliable freight forwarder for your shipments to and from Hungary? Then look no further than Koch International. Thanks to our extensive experience, we ensure that your goods and merchandise always safely arrive on time. After all, customer satisfaction is our priority.
Our offer extends well beyond the shipment of general cargo, partial loads and full loads: in our Transport Shop, you can conveniently book shipments to and from Hungary in seconds and view the costs in real time:
Track-and-Trace: This tool lets you conveniently track your shipment online.
Premium services: Book your shipments to Hungary exactly how you'd like them. For instance, dangerous goods transport or transport insurance can be added with a single click.
Shipping documents: The documents relevant for the shipment to Hungary are sent to you directly after you make a booking with our company.
If you have any questions on your shipments to or from Hungary or general questions on using the Transport Shop, please feel free to get in touch with our Service Team at any time.
Forwarding Hungary: your experts.
As a modern transport company with long-standing expertise, Koch International is sure to find the logistics solution that precisely meets your needs and expectations. Our teams of experts, which specialise in individual countries, advise you on any questions you may have on shipments in Hungary and across Europe. Thanks to the know-how that we have acquired over many years, our experts are intimately familiar with the requirements and conditions in Hungary and can support you with anything you need. We offer more than just lorry shipments from Germany to Budapest and back – our logistics experts can arrange deliveries anywhere in Hungary. Our strong network of partners also lets us guarantee set transit times and binding delivery deadlines.
Koch International is your reliable freight forwarder in every situation. Rely on us – at Koch, your freight is in the best possible hands.
Your benefits:
Daily departures

Defined quality standards

Transparent shipment tracking

A personal point of contact for all services


Many years of experience
Our shipments beyond Hungary's borders.
We can arrange much more than your shipments to and from Hungary. Within Europe, we can organise shipments to Belgium, Bulgaria, Greece, Sweden, Serbia, Croatia, Poland, Spain, the Czech Republic as well as many other countries. We are passionate about logistics: you can find more information about our range of services for alternative international transport options on our sea freight and air freight pages.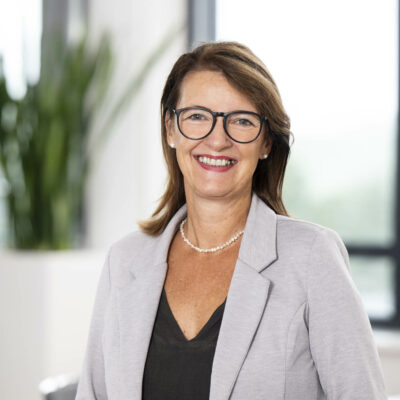 Can we assist you?
We look forward to hearing from you.
Antje Mueller-Moljanov
Leitung LTL / FTL Europa
Destination Station

Premium services

NightLineEurope Priority

 NightLineEurope Priority:
Preferential delivery in around 30 European countries
More flexibility in the entire order processing process
Greater predictability of the supply chain
Transparent, calculable costs

NightLineEurope Fix

NightLineEurope Fix:
Day-to-day delivery scheduling in around 30 European countries
Delivery date possible up to five working days beyond the standard delivery time for the respective country
Relief of your shipping zone by early handover of the goods
Maximum planning security within the framework of the supply chain
Improved control of the flow of goods
Defined process costs, making them easy to calculate
Other topics that might interest you: