Your experienced partner for reliable and safe transportation in Northern Europe
Forwarding Ireland: we transport your goods and products as general cargo, as partial or full loads, throughout Europe punctually and reliably – including to and from Ireland. From our destination station in Dublin, your shipments can reach your customers in the economic regions of Ireland – for example Kildare, Wicklow, Cork or Galway, in addition to Dublin.
Calculate freight Prices in Realtime & easily Book transports online

Koch International: your freight forwarder for Ireland
We safely and reliably transport your freight to Ireland. Our Service Teams are familiar with all the country's requirements. So you can rest assured that your shipments to and from Ireland will be perfectly planned and organised.
Koch International is your freight forwarder for Ireland: we work closely together with our network partners throughout Europe. This cooperation ensures that we are always kept up-to-date about the current happenings in Ireland. We proactively inform you in real-time if incidents occur and find an appropriate solution. Our specialist department is in regular contact with our partner forwarding agent on-site in Ireland. Through our destination in Dublin, we can reach every corner of Ireland within the defined transit times.
You can rely on us as your freight forwarder for Ireland. Our promise is that we will find the optimal transport solution for you and your customers. We look closely at your specific needs for your transport activities in Ireland – for exports as well as imports. Whether general cargo, partial or full loads: our lorries depart for Ireland every Tuesday and Friday.
Book shipments to and from Ireland online.
With many years of logistics and forwarding experience, we combine our expertise as a transport company with the digital world.
Request an obligation-free quote in our Transport Shop with just a few clicks and take advantage of the lowest prices. A precise algorithm calculates your freight costs under the best conditions. Start your shipment to Ireland now.
What benefits await when using our online forwarding service?
Track-and-Trace: After every booking, your receive a tracking link that you can use to keep an eye on your shipment. We can even give your end customer, the receiver, access to our shipment tracking solution.
Premium services: Customise your transport activities in Ireland entirely to your requirements. You can book a range of additional services, such as the provision of a delivery receipt or delivery agreement with the recipient.
Dangerous goods and temperature-controlled transportation: We offer much more than just our standard shipping, we can also transport goods that require special handling.
A trained Service Team supports you through the entire booking process and would be pleased to answer any questions you may have about your shipments to and from Ireland.
Your benefits:
Multiple weekly departures

Defined quality standards

Transparent shipment tracking

A personal point of contact for all services

Many years of experience
Beyond Ireland.
From France to Spain and Eastern Europe: our lorry transport services reach every corner of Europe. We always work together with established forwarding agents and benefit from the expertise of country-specific specialists. What we offer you: fast and reliable transport operations in all European countries and beyond.
As an international freight forwarder, we specialise in global transport. For more information, have a browse through our sea and air freight pages.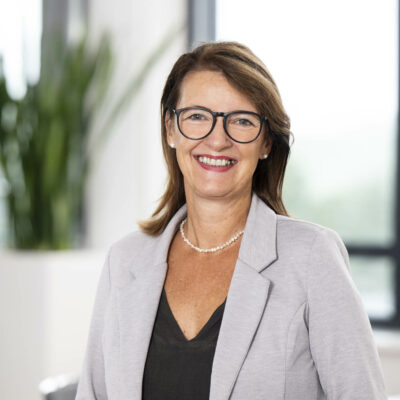 Can we assist you?
We look forward to receiving your inquiry.
Antje Mueller-Moljanov
Leitung LTL / FTL Europa
Destination station

Transit times

Transit times
Standard transit times:
Postcodes CN, LH, MH, D, KE, OY, LS, WW: 4 business days
Other postcodes: 5-6 business days

We are also happy to offer you individual 24-hour solutions. Please contact us, and we will create a customized offer tailored to your requirements.

NightLineEurope Fix

Precise delivery date planning in approximately 30 European countries
Delivery date up to five business days beyond the standard transit time for the respective country
Relieving your shipping zone by early handover of the goods
Maximum planning security within the supply chain
Improved control of the flow of goods
Defined process costs for easy calculation
NightLineEurope Fix: For consolidated freight shipments up to 2,500 kg weight or 1.60 loading meters.


NightLineEurope Priority

Preferred delivery to approximately 30 European countries
Increased flexibility in the entire order processing
Improved predictability of the supply chain
Transparent and predictable costs
NightLineEurope Priority: For consolidated freight shipments up to 2,500 kg weight or 1.60 loading meters.

NightLineEurope Receipt


Receipt provided on a separate delivery note
Digital archiving of the delivery note in our tracking system Cepra 3.0 for easy access at any time
Simplified accounts receivable management with the delivery note receipt
Available in approximately 30 European countries
Compatible with all other NightLineEurope products
NightLineEurope Receipt: For consolidated freight shipments up to 2,500 kg weight or 1.60 loading meters.

Documents

You can find further information and important documents regarding international transportation in our download area.
Other topics that might interest you: