Your professional freight forwarder for transport operations in the Netherlands – Koch International
Koch International is your expert freight forwarder for general cargo, LTL and FTL logistics from Germany to the Netherlands and back. We have a huge amount of experience in transport and logistics. To make sure that you can enjoy a seamless process, we offer a range of premium transport solutions customised entirely to the needs of our customers.
Calculate freight Prices in Realtime & easily Book transports online

Our premium products for transport operations in the Netherlands:
NightLineEurope NextDay – Delivery of your goods directly to the recipient within 24 hours
NightLineEurope Priority – Priority delivery of your goods to the recipient, with additional offers such as delivery by 10 a.m., dangerous goods and many more
NightLineEurope Fix – Delivery on a specific day with up to 5 working days beyond the standard transit time for maximum plannability
NightLineEurope Receipt – Separate delivery note with digital archiving
Partial and full loads in the Netherlands with Koch International.
In addition to shipping general cargo to and from the Netherlands, we also offer our customers the delivery of partial and full loads (LTL logistics and FTL logistics) in the Benelux states.
When is a transport solution considered a partial load (LTL transport) at Koch? Simple, we offer LTL (Less Than Truck Load) solutions for between 7 and 27 pallet bays, from 2.5 to 10.8 loading meters or from 2,501 to 18,900 kilograms.
A full load (FTL shipment) is any delivery starting from 28 pallet bays, 11.2 loading metre and 19,600 kg.
If you need to send partial or full loads to the Netherlands, send us a freight enquiry at benelux@koch-international.de or give us a call at +49 (0)541 121 68 – 940. We will always find the right transport solution for you.
Plannable warehouse logistics from the experts.
A key factor in successful warehouse logistics, not just in the Netherlands, is timing. We are aware of this challenge and offer our customers a range of products tailored precisely to ensuring plannability, such as the "NightLineEurope Fix" premium service.
"NightLineEurope Fix" lets you determine the specific delivery date for your goods from Germany to the Netherlands. A delivery date of up to five working days beyond the standard transit time is possible. This takes the pressure off your dispatch area with the early handover of the goods and guarantees you and your customers maximum planning reliability within the supply chain. It also helps your logistics improve the flow of goods during export activities.
For "NightLineEurope Fix" and other premium products, just send us a freight enquiry and we will find the right product for your transport needs.
Your benefits:
Daily departures

Defined quality standards

Transparent shipment tracking

A personal point of contact for all services

Extensive experience

Express shipping

Set date for your shipment
Our service for transport activities in the Netherlands, Europe and around the world.
When transporting your goods, we are committed to providing maximum transparency – our shipment tracking service lets you keep an eye on your shipment, wherever it may be.
Koch International delivers to countless countries around the world. Our employees also provide a host of other service for you, such as customs clearance for your goods if needed.
Just get in touch with us and we will prepare a personal offer for you.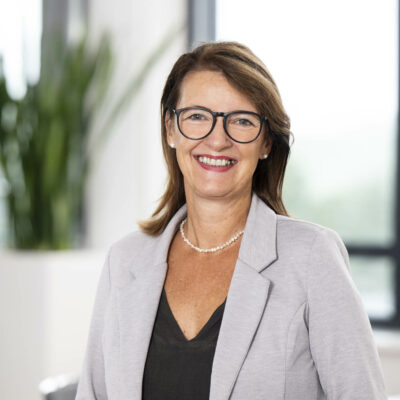 Can we assist you?
We look forward to hearing from you.
Antje Mueller-Moljanov
Leitung LTL / FTL Europa
Destination Station

Mileages

Standard delivery time: 2-3 working days

NightLineEurope NextDay

Nothing is closer to us than delivering your general cargo to many countries in Europe within 24 hours. And that's directly to the recipient. So, if you entrust us with the collection of your general cargo shipments in the future, simply include those that need to reach your customer the next day as "NightLineEurope NextDay".

NightLineEurope NextDay:
Delivery within one day* directly to the recipient in defined countries and regions of Europe (see table), other destinations by arrangement
One-stop shopping in the best sense of the word: one service provider for all your general cargo, one invoice, one processing policy
Pan-European validity (according to table)
*Transit time 24 hours/1 day = delivery day A, delivery day B.

NightLineEurope Priority

As a rule, we deliver your shipments – as the name suggests – within the standard delivery time. But what if it is imperative that your general cargo arrives within this period? Then "NightLineEurope Priority" offers the necessary bit of security. This is because you will receive a promise from us that your goods will arrive within the guaranteed time.

NightLineEurope Priority:
Transit time: 2-3 working days
Preferential delivery in around 30 European countries
More flexibility in the entire order processing process
Greater predictability of the supply chain
Transparent, calculable costs
Transit time 2 days for postcode: '01-03, 07, 08, 10, 13, 14, 16-18, 21, 22, 25-31, 33, 35-39, 41-45, 49-63, 67-81, 84-95
Transit time 3 days for postcode: '04-06, 09, 11, 12, 15, 19, 23, 24, 32, 34, 40, 46-48, 64-66, 82, 83, 98 (MC)

NightLineEurope Fix

Your general cargo shipment is needed on a specific working day? "NightLineEurope Fix" makes it possible! As a result, you are able to give your customers the highest level of planning security in the supply chain.

NightLineEurope Fix:
Day-to-day delivery scheduling in around 30 European countries
Delivery date possible up to five working days beyond the standard delivery time for the respective country
Relief of your shipping zone by early handover of the goods
Maximum planning security within the framework of the supply chain
Improved control of the flow of goods
Defined process costs, making them easy to calculate

NightLineEurope Receipt

Do your customers not find a simple delivery receipt sufficient? Do they require a delivery note receipt? Then choose "NightLineEurope Receipt". As we digitally archive the signed document in our Track & Trace system Cepra 3.0, the receipt will be available to you and your customers online in a timely manner.

NightLineEurope Receipt:
Receipt on a separate delivery note
Digital archiving of the delivery note in our Cepra 3.0 shipment tracking system, so that it can be retrieved at any time
Simpler receivables management thanks to delivery note receipt
Available in around 30 European countries
Can be combined with all other NightLineEurope products

Service description and terms and conditions

Service description and terms and conditions
Other topics that might interest you: